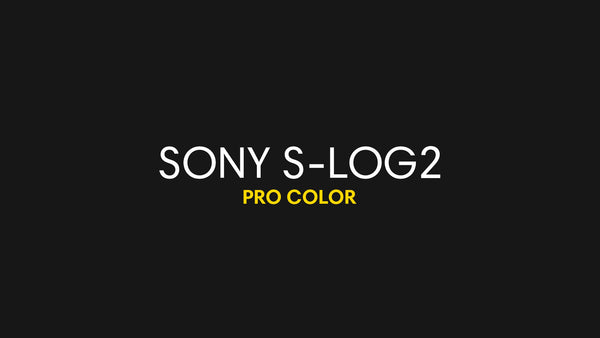 Sony S-Log2: Pro Color (PRE-ORDER)
This brand new camera pack is designed to be used natively with raw footage from any Sony camera that shoots in S-Log2, including:

Sony A7S III
Sony A7S II
Sony A7 III
Sony A7R III
Sony FS5
Sony FS7
Sony FX3
Sony FX6
Sony FX9
+ More
Each LUT in the pack uses a custom Log to Rec 709 conversion that delivers a more organic color palette compared to the native camera LUT. Individual LUTs offer a variety of color balance adjustments, contrast ratios, and selective saturation, making them perfect for any shooting scenario:

- Daytime / nighttime exteriors
- Daytime / nighttime interiors
- Studio / LED lighting
- Natural sunlight / golden hour
- Lowlight / available light
Includes 10 LUTs in .cube format, and comes with workflow instructions for applying the LUTs in post.
***PRE-ORDER TODAY! Check your email on 10/03/2023 for a priority download link.