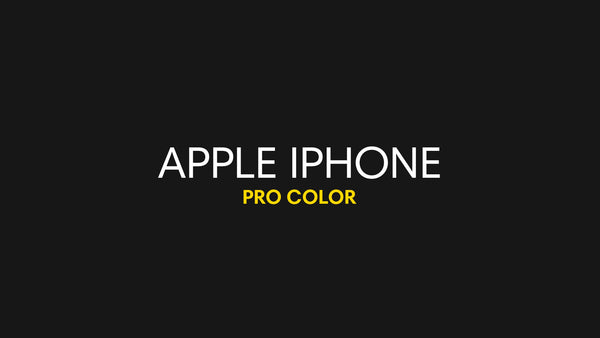 Apple iPhone: Pro Color
This camera pack can be used natively with raw footage from Apple's iPhone, and is designed to emulate the Arri Alexa look.
Whether you shoot with the built in camera on the iPhone, or Filmic Pro to capture more dynamic range and detail, these looks will have you covered.
Each LUT in the pack uses a custom color conversion, offering an array of color balance adjustments, contrast ratios, and selective saturation, making them perfect for any shooting scenario.
Includes 10 LUTs in .cube format, and comes with workflow instructions for applying the LUTs in post.